The Church Library provides church members and visitors access to quality books for learning, research, enjoyment and spiritual instruction with a strong emphasis on books produced by Seventh-day Adventist authors and publishers.
All books will be available for check-out by putting the date and the user's name on the card and putting the card in the Library Card container.  There is no time limit on how long a book can be checked out.  There is no fine or charge for lost books.  The information about who checks out a book will be used to ask people to return them if someone else wants to check it out; the date will be used to determine how often a book is used (ex. if the last time the book was checked out was 1976 it could be replaced with a book that would be of interest to more people).
Donated material is welcomed!  Some donations will be put on the shelves to replace other books, some will be sold, some will be given away and, as a last resort, the remainder will be donated to local thrift institutions.  The funds received from selling books will primarily be used for purchasing new books.  Occasionally extra money will be donated to the Combined Budget.
Suggestions for additional new books are greatly appreciated!
Interested in learning more about our Church Library Ministry program!  To contact Bryon, please fill out and submit the following form.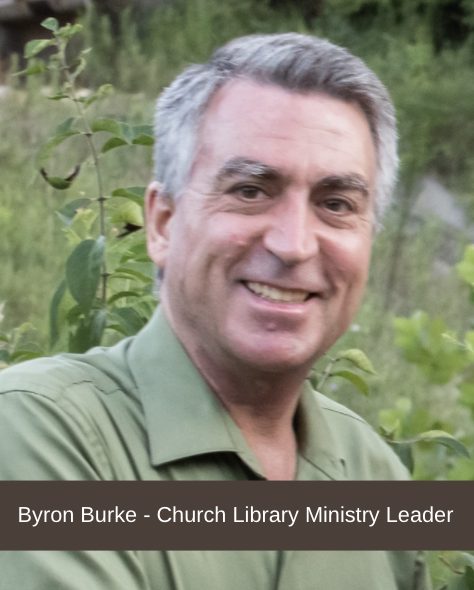 As the church librarian, I help people find books of interest, shelve returned books, process donated material, purchase new books and advertise them. I have been a member at Chapel Oaks since 1993, have been the church librarian since 2008.
My favorite book is the next one!