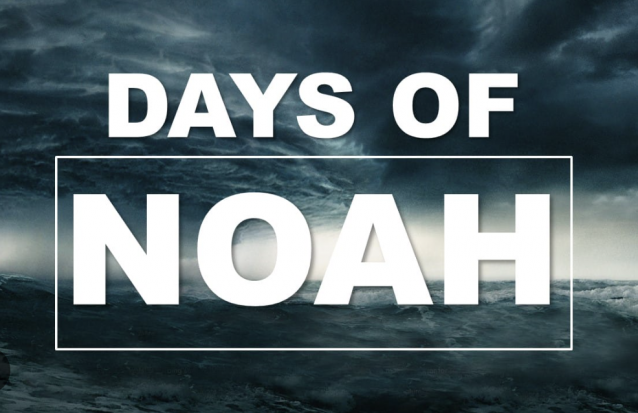 A "Days of Noah" small study group will be starting Wednesday, April 5 at 6:30 p.m. at Chapel Oaks in the Activity Center. This small group will be led by the Armour family. We encourage all ages to join us as we discover the evidence and events that took place in the days of Noah that foreshadow the events that will take place at the end of time. We hope to see you there!   Click here to watch the "Days of Noah" trailer 
---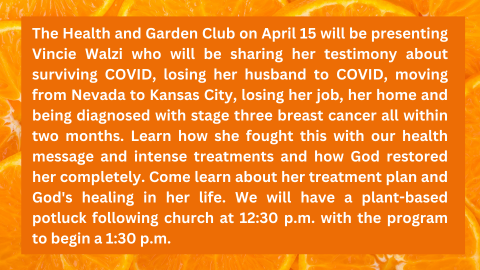 ---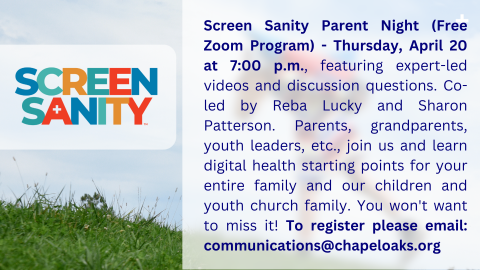 ---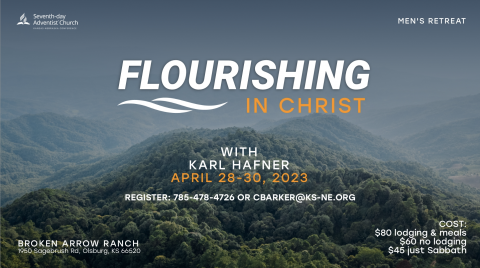 ---
REGULAR WEEKLY/monthly HAPPENINGS:
Chapel Oaks Mother of Preschoolers (MOPS) & MOMSNext meet on the second and 4th Tuesday of the month (August - May). All mothers with children from newborn to 12th grade are welcome to attend. For questions, email: chapeloaksmops@gmail.com.
HOPE (House of Prayer Everywhere): Join us Wednesdays at 6:30 p.m. as we worship in song, testimony, study and prayer. Please bring your Bibles and invite a friend!
Church Services - Join us Saturday mornings for Adult and Children's Sabbath School from 9:30 – 10:35 a.m. Announcements start at 10:45 a.m. followed by the Worship Service at 10:50 a.m. The Adult Sabbath School and the Worship Service are live-streamed on our YouTube channel. Children's Sabbath School videos are available on our YouTube channel.
All Church Fellowship Luncheon (potluck style) in the Activities Center the first Saturday of each month following the Worship Service. 
Book of Daniel Study - Saturday afternoon from 4:00 - 5:00 p.m. in the Chapel Oaks sanctuary.
Health & Garden Club - Health & Garden Club meets on the third Saturday of every month following our church service. Join us for a fellowship meal by bringing a plant-based dish to share, then at 1:30 p.m., we will have a health and garden discussion
Chapel Oaks Pathfinders Club, grades 5th - 12th, meets on the first Saturday and Sunday afternoon of each month (September - May) from 1:30 – 5:00 p.m. at the Church - www.chapeloaks.org/ministries/pathfinders.
Chapel Oaks Adventurers Club, ages 3 years old - 4th grade, meets on the second Saturday afternoon of each month (September - May) from 3:00 – 5:30 p.m. at the Church - www.chapeloaks.org/ministries/adventurers