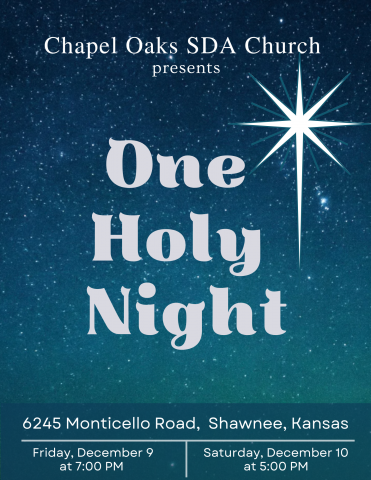 The Chapel Oaks SDA Cantata Choir invites you to come listen to and witness the true story of "One Holy Night" when a baby Boy, born to a mother and father in the little town of Bethlehem, grew up and became the Savior of the world. It all starts on December 9 at 7:00 p.m. and again on December 10 at 5:00 p.m. Reception following each presentation.
---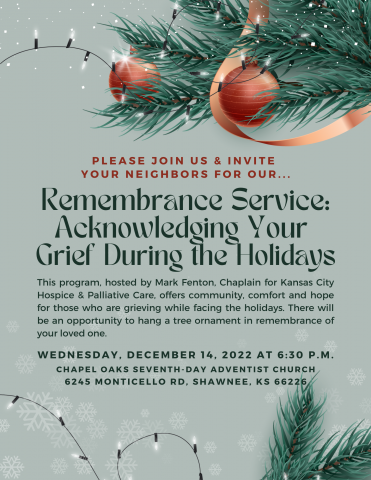 ---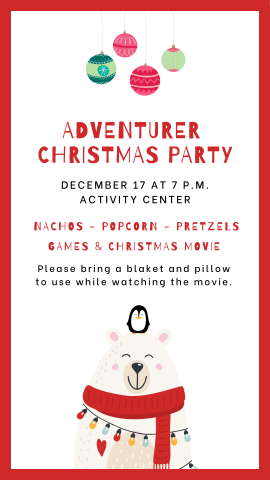 ---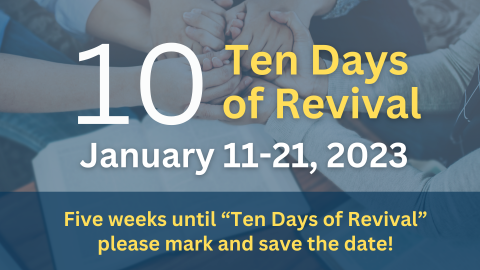 "Ten Days of Revival"
mark and save the date January 11-21, 2023. "Won't you revive us again, so your people can rejoice in you?" Psalms 85:6 (NLT) "Then we will never abandon you again. Revive us so we can call on your name once more." Psalms 80:18 (NLT)
---
REGULAR WEEKLY/monthly HAPPENINGS: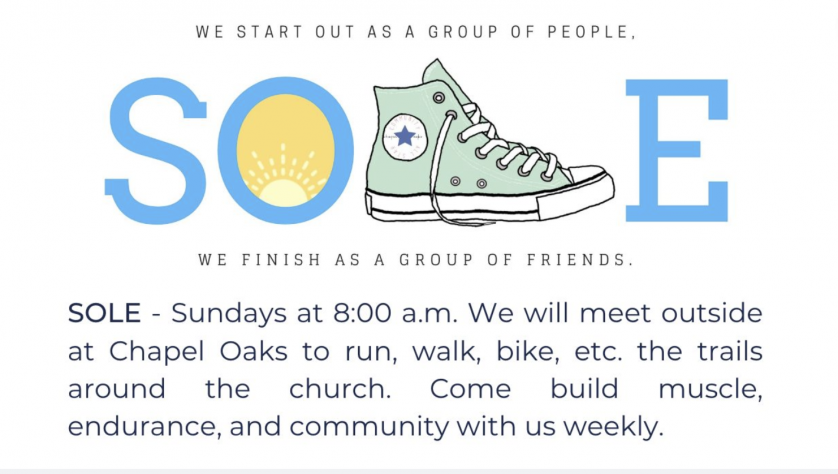 Chapel Oaks Mother of Preschoolers (MOPS) & MOMSNext meet on the second and 4th Tuesday of the month (August - May). All mothers with children from newborn to 12th grade are welcome to attend. For questions, email: chapeloaksmops@gmail.com.
HOPE (House of Prayer Everywhere): Join us Wednesdays at 6:30 p.m. as we worship in song, testimony, study and prayer. Please bring your Bibles and invite a friend!
Young Adult Vespers - Every Friday night at 7 p.m. the Young Adults meet in the Activity Center (unless otherwise announced) to begin the Sabbath together! Ask Zuleica or Greg for more details.
Church Services - Join us Saturday mornings for Adult and Children's Sabbath School from 9:30 – 10:35 a.m. Announcements start at 10:45 a.m. followed by the Worship Service at 10:50 a.m. The Adult Sabbath School and the Worship Service are live-streamed on our YouTube channel. Children's Sabbath School videos are available on our YouTube channel.
All Church Fellowship Luncheon (potluck style) in the Activities Center the first Sabbath of each month following the Worship Service. 
The Book of Revelation Bible Study - Saturdays at 4 p.m. at Chapel Oak we have a weekly study and discussion group on The Book of Revelation. Study will be led by Tom Deutsch! Please plan to join us!
Health & Garden Club - Health & Garden Club meets on the third Saturday of every month following our church service. Join us for a fellowship meal by bringing a plant-based dish to share, then at 1:30 p.m., we will have a health and garden discussion
Chapel Oaks Pathfinders Club, grades 5th - 12th, meets on the first Saturday and Sunday afternoon of each month (September - May) from 1:30 – 5:00 p.m. at the Church - www.chapeloaks.org/ministries/pathfinders.
Chapel Oaks Adventurers Club, ages 3 years old - 4th grade, meets on the second Saturday afternoon of each month (September - May) from 3:00 – 5:30 p.m. at the Church - www.chapeloaks.org/ministries/adventurers