Welcome to the Chapel Oaks Youth Page!  
The Chapel Oaks Youth Group includes jr. high students and high school students. Those groups do some activities separately but we love the idea of being a big supportive family. Our goal is to connect our students to people who will help them grow in their relationship with Jesus and their passion to share Him in their own way.
We have what we call Gathered on Friday Nights at different homes and enjoy hanging out, playing, eating and worshipping. We love sharing testimonies of what God has done in our lives because He is definitely alive and active in our journeys. Saturday mornings we meet separately at the church at 10:30 for Bible study, food, and conversation. 
This is such a critical time to have people in the lives of our teens that will help them move in the right direction. We are here to partner with your family to get involved in church and with Jesus in a way that we pray won't end when they move out of the house but will instead lead to a lifelong connection.
We nurture and empower our young members and are confident in their abilities to embrace His call to discipleship. 
The Chapel Oaks youth group, ages 13 and up, impacts and energizes our church on many levels! 
Monthly our Chapel Oaks Youth Praise & Worship team lead the Sabbath Praise & Worship service. 

SOLE - Sundays at 8:30 a.m. We will meet at Chapel Oaks to exercise, run, walk, bike, etc. Come build muscle, endurance, and community with us weekly. We start out as a group of people - we finish as a group of friends!

Our active Pathfinder group meets a couple of times a month for fun faith building activities. For more info, please click here.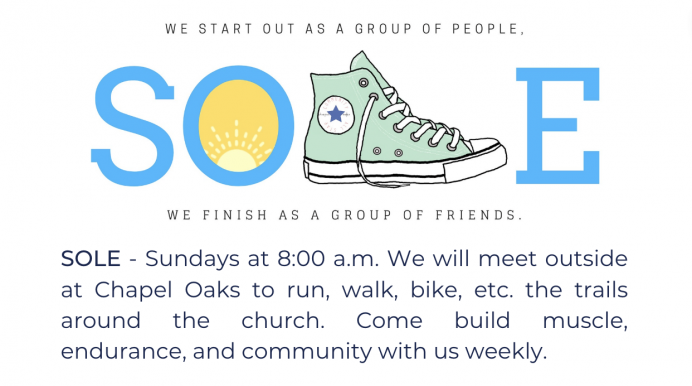 Interested in learning more about our youth group! Please fill out and submit the following form.